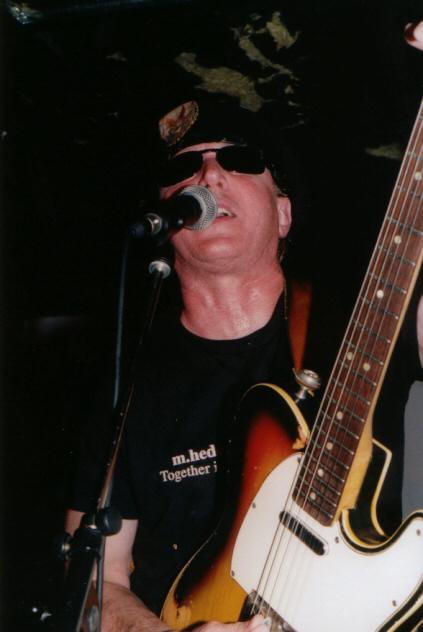 Laurent Van Bouvelen photo

American Ruse Records
Great new label, home to a split single for Powertrane.
The Avatars
Tough, bluesy rock band with Powertrane bassist Chris "Box" Taylor on guitar.

The Blind Pig
Premier place for live music in Ann Arbor. See you in the Eight Ball Saloon downstairs!

Career Records
Watch out for the forthcoming Deniz Tek-Scott Morgan- Sonic Assasins live in Italy album.

Detroit Rock and Roll
Great links page.

Easy Action
Official label for Sonic's Rendezvous Band's box set.

The Hellacopters
Friends and collaborators from Sweden.

The Hydromatics
The official site for Scott's Euro band.

The I-94 Bar
An e-zine that promises Rock Acrtion from Sydney, Australia, via the Motor City and the Bowery.

Wayne Kramer
Dodge Main colleague and ex-member of the MC5.

Machine Gun Thompson
Ex-MC5 drummer Dennis Thompson's blog

Mazinga
Cosmic punk band whose ranks include Powertrane member Chris Box Taylor.


Mohair Sweets
Rock, R n B and garage, all in the same place.


Motor City Music
Keeping alive the lost rock and roll of Michigan in the '70s.

Powertrane official site
Home on the Web

Radio Birdman
The legendary Australian band's official web site.

The Rationals
Official web site for the soulful garage rockers of the '60s, who were re-born in the '80s.

Real O Mind
Philadelphia label that's a home to Scott Morgan's Powertrane, the Rendezvous Band and Scott Morgan, among others.


Soulfuldetroit
Great website saluting the halcyon days of Detroit (and other areas) soul music.
Wayne County Ramblin'
Right of passage movie about Detroit, with cameos from Iggy Pop and Mick Collins, amongst others


Scott Morgan Music



News Bio Merch Sounds Pictures
Press Contact Links
Home